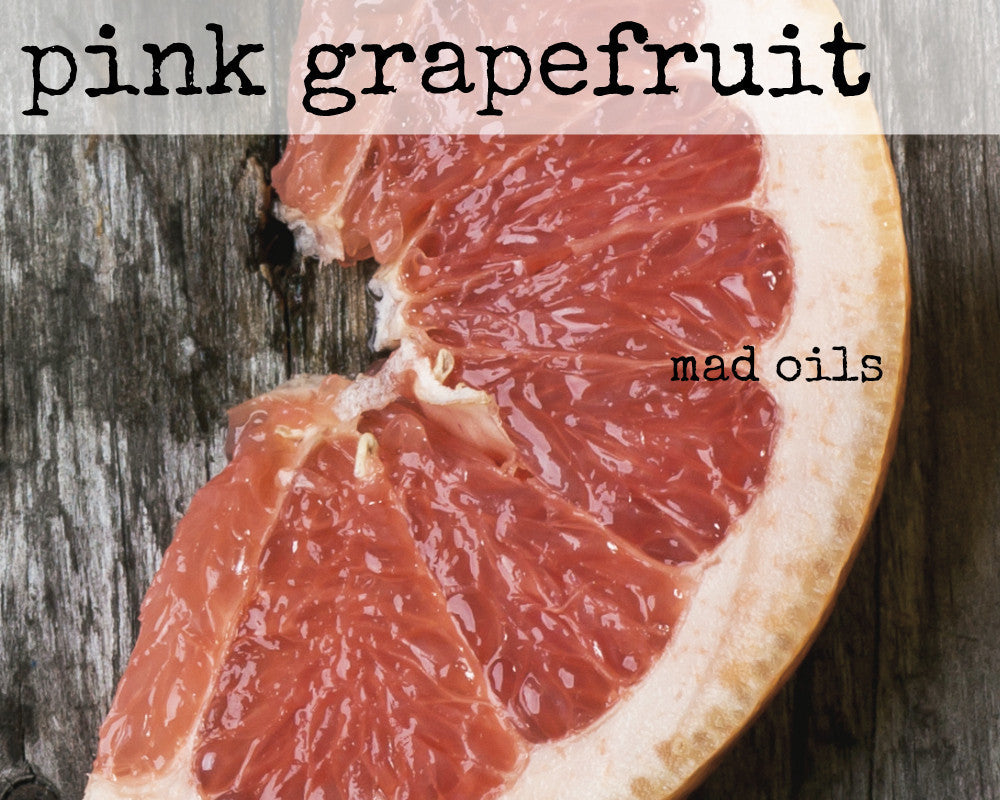 Mad Oils
Pink Grapefruit Fragrance Oil
Smells just like a freshly sliced pink grapefruit. Yummmmm. 
_____________________
* BULK ORDERS:
One single drum yields 25 lbs. of fragrance.  LEAD TIME: approximately 2 weeks.  Please plan your product production schedule accordingly.
Vanillin content-  0%  - won't turn your soaps brown! 
Flashpoint:  130° -  LOW flashpoint

Contains Phthalates
SOAP NOTES:
Tested in cold process soaps and performed beautifully.  No acceleration, ricing or seizing.

Our recommended usage rates:  
CP soap:  1.5 oz per lb. of oil
MP soap:  1.5 oz per lb. of soap base

Bath and Body products: 1-3%
Tested in in soy, soy paraffin mixed and paraffin candles.  Not recommended for candles.  Scent throw is not optimal.
DOCUMENTATION IS AVAILABLE HERE.  (Material Safety Data Sheets (MSDS) and Safety Usage Limits (IFRA Certificates))
Prices:
4 oz:  $ 10.60
16 oz:  $ 28.50
---
More from this collection