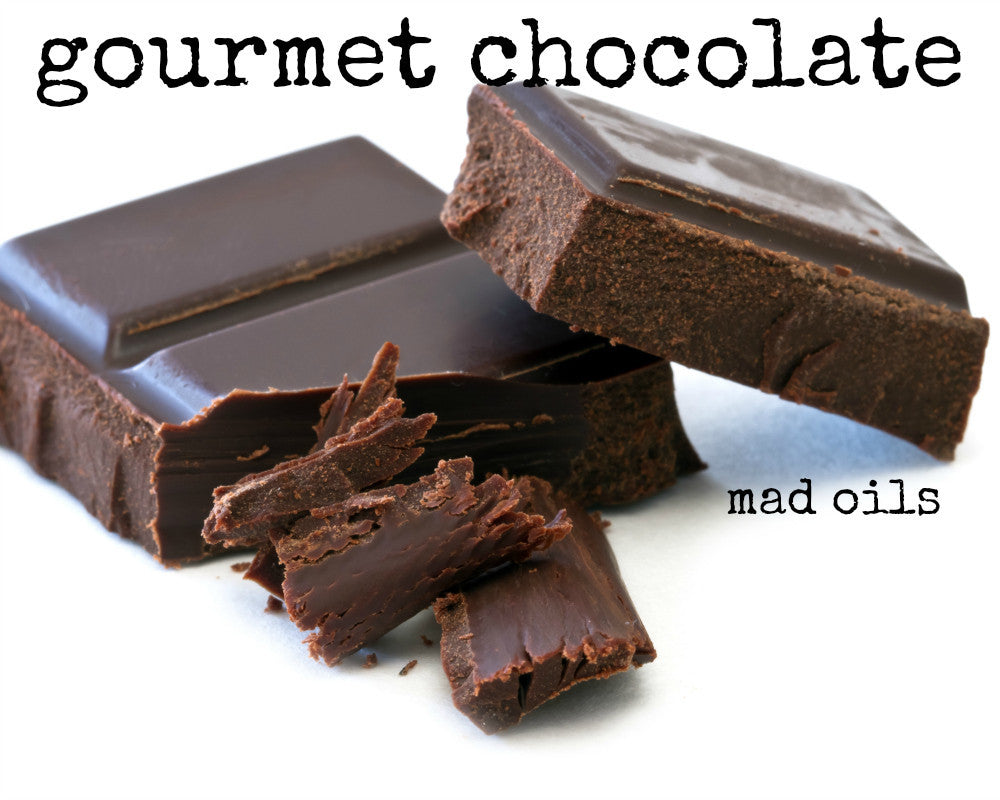 Mad Oils
Gourmet Chocolate Fragrance Oil
We don't actually carry imported Belgium chocolates, but this fragrance oil smells like dark, rich chocolate that we must warn you NOT TO LICK or consume when you receive the bottle of oil.  It smells that good.
_____________________________
* BULK ORDERS:
One single drum yields 25 lbs. of fragrance.  LEAD TIME: approximately 2 weeks.  Please plan your product production schedule accordingly.
Vanillin:  15% - Will turn your soap medium to dark brown (like chocolate)
Contains Phthalates
-
SOAP NOTES
We test our fragrances in cold process soap made at room temperature.  You will have different results if you soap at a warmer temperature or with hard oils/butters.
Our findings:  No ricing, seizing or acceleration.  Behaved well.
Our recommended usage rates:

Cold Process Soap:  1 oz per lb. of oil in batch
Melt + Pour Soap:  1 oz per lb. of soap base
Bath and body products:  1-3% 
DOCUMENTATION IS AVAILABLE HERE.  Material Safety Data Sheets (MSDS) and Safety Usage Limits (IFRA Certificates)
Prices:
4 oz:  $ 9.95
16 oz: $ 26.95
---
More from this collection