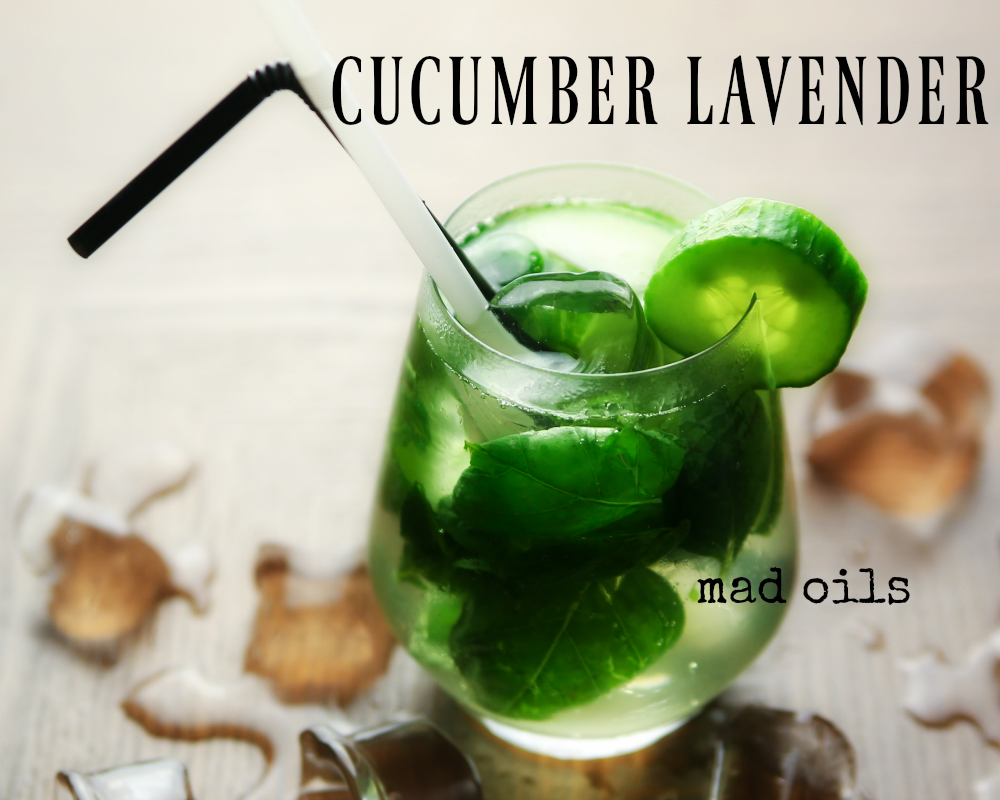 Mad Oils
Cucumber Lavender Fragrance Oil
So refreshing and yet a subtle relaxing scent that we all love.  It starts off with clean, crisp notes and flutters happily into a soft lavender.  So fresh, everyone will love you for making it for them!!
_____________________________
* BULK ORDERS:
One single drum yields 25 lbs. of fragrance.  LEAD TIME: approximately 2 weeks.  Please plan your product production schedule accordingly.
Flashpoint: >200° F
Phthalate Free?  No
Vanillin:  0%
This is to confirm that the subject fragrance is composed of aroma chemicals, natural essential oils and other functional components in compliance with the most recent guidelines published by I.F.R.A. (International Fragrance Association). 47th amendment published on 06/17/13. The IFRA standards are based on safety assessments from RIFM (Research Institute of Fragrance Materials)
Application          Limit
Category 1:         0%
Category 2:         .33%
Category 3:         .33%
Category 4:         .33%
Category 5:         .33%
Category 6:         0%
Category 7:         .33%
Category 8:         .33%
Category 9:         8.99%
 Category 10:      4.5%
Category 11:       100%
SOAP NOTES
We test our fragrances in cold process soap made at room temperature.  You will have different results if you soap at a warmer temperature or with hard oils/butters.
Our findings:  No ricing, seizing or acceleration.  Behaved well.
Our recommended usage rates:

Cold Process Soap:  1-2 oz per lb. of oil in batch
Melt + Pour Soap:  1-2 oz per lb. of soap base
Bath and body products:  1-3%
 DOCUMENTATION IS AVAILABLE HERE.  Material Safety Data Sheets (MSDS) and Safety Usage Limits (IFRA Certificates)
Prices:
4 oz:  $ 10.60
16 oz: $ 28.50
---
More from this collection