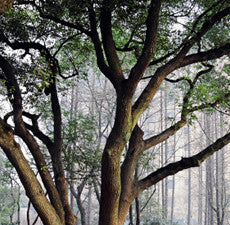 arizonasoap
Camphor EO
Camphor EO is a thin, colorless to pale yellow clear liquid.  The EO is extracted by steam from the chipped wood, root, stumps and branches, and is then rectified. White camphor oil is the first distillation's fraction.
Camphor EO has a strong, penetrating, fragrant odor.  Blends with Basil, Cajeput, Chamomile, Lavender, Melissa, and Rosemary.
Botanical Name: Cinnamomum camphora
Due to the presence of camphor in this oil, consult a medical practitioner before use. Dilute before use with a carrier oil, for external use only. May cause skin irritation in some individuals; a skin test is recommended prior to use. Contact with eyes should be avoided.
---
More from this collection