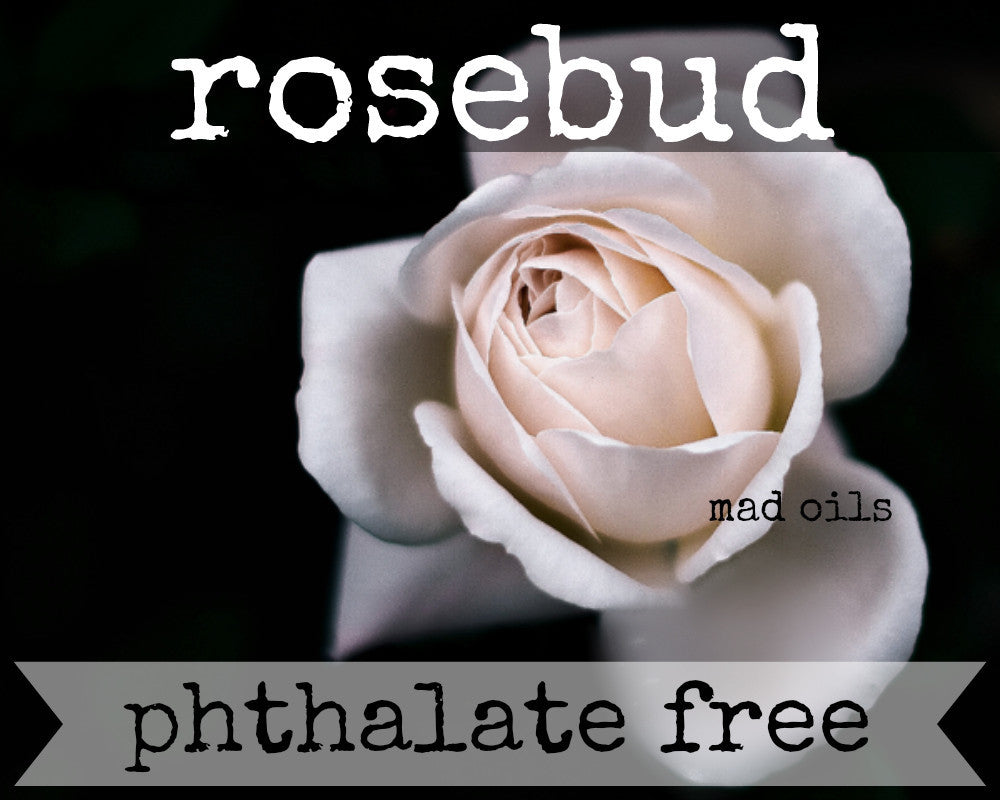 Mad Oils
Rosebud Fragrance Oil
ROSEBUD.  We like the old movies....like Citizen Kane.  But we love roses, too.  Rose fragrances can be heady and overwhelming, though.  This one is a precious and delicate rose, like one that is about to bloom.  A masterpiece not to be reckoned with.  A beauty so great with a scent so stunning.  Pure.  Feel the petal on your lip.  You must get a hold of this.  It is a perfect fragrance oil for your collection.
_______________________
* BULK ORDERS:
One single drum yields 25 lbs. of fragrance.  LEAD TIME: approximately 2 weeks.  Please plan your product production schedule accordingly.
 0% Vanillin
Flash Point:  200ºF
Phthalate Free !
Soap Notes:
Tested in cold process soap.  Soap accelerates; DO NOT discount your water.
Our recommended usage rates:  
CP soap:  0.75 oz per lb. of OIL
MP soap:  0.75 oz per lb. of soap base

Bath and Body products: up to 1%
Prices:
4 oz:  $ 10.95
16 oz:  $ 29.75
---
More from this collection